Dr. Mathieu Acher Associate Professor
contact: email adress, twitter, linkedin, slideshare
I am Associate Professor at Université of Rennes 1 and a member of the DiverSE team (Inria/IRISA) since september 2012.
I am interested in any form of variability (in software, in videos, in 3D printing, in data, etc.). Software product lines, generators, configurations/configurators, product comparison matrix, customizations, feature models, or domain-specific languages are some keywords of my research and teaching. For more details, see below my research interests, software development, publications, or PhD thesis! By the way, I am a chess player (3 international master norms)... If you want to play some blitz, I am always ready!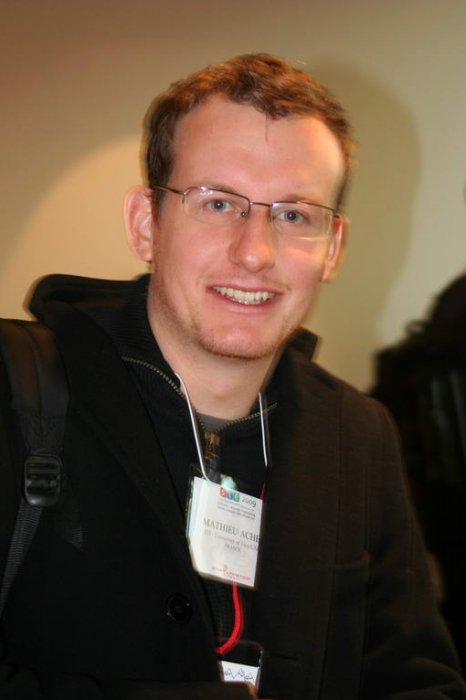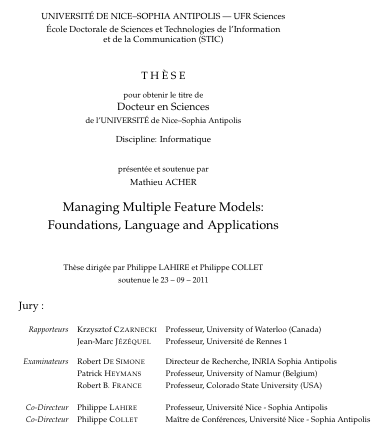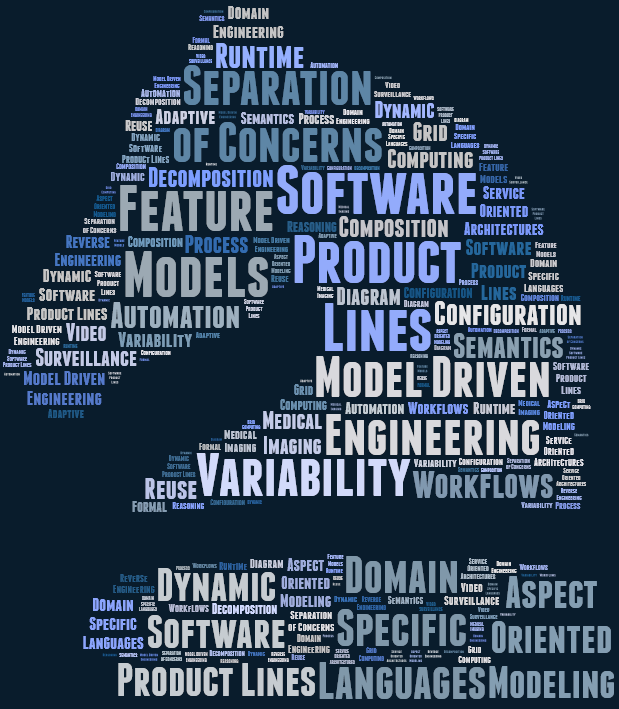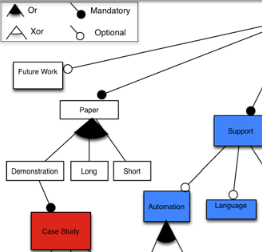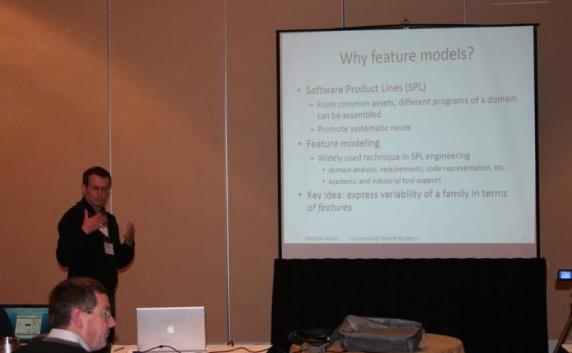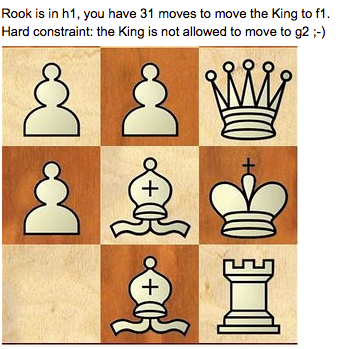 News and recent results
Three papers accepted at SPLC2015 (and lots of rejects) and one paper at Configuration Workshop 2015
We are seeking a PhD candidate (for 3 years) interested in Combining Decision Procedures for Constraint Programming and SMT
Article about synthesizing feature models accepted at Empirical Software Engineering journal
"Automating the Formalization of Product Comparison Matrices" accepted at ASE2014, Guillaume will present the paper!
Papers accepted in the research, industrial, and tool track at SPLC2014, see you in Florence with Sana, Jose, Hamza, and Dimitri!
Two chapter books about variability and architectures are now available. Also "Deriving Usage Model Variants for Model-based Testing: An Industrial Case Study" has been accepted at ICECCS2014 conference (short paper)
"A Variability-Based Testing Approach for Synthesizing Video Sequences" has been accepted at ISSTA2014 conference (acceptance rate 28%)
"Sound Merging and Differencing for Class Diagrams" has been accepted at FASE2014 conference (acceptance rate 23%)
Best Student Paper Award at SPLC2013 conference for "Generating Counterexamples of Model-based Software Product Lines: An Exploratory Study" Congrats to Bosco!
"Extraction and Evolution of Architectural Variability Models in Plugin-based Systems" has been accepted at SoSyM journal
"Feature Model Extraction from Large Collections of Informal Product Descriptions" has been accepted at ESEC/FSE2013 conference (acceptance rate 20%)
"The Anatomy of a Sales Configurator: An Empirical Study of 111 Cases" has been accepted at CAiSE2013 conference (acceptance rate 16.6%)
Research interests
In many domains, systems heavily rely on software and have to be efficiently extended, changed, customized or configured for use in a particular context (e.g., to respond to the specific expectations of a customer). The challenge for software practitioners is to develop and use the right models (abstractions), languages, and tool-supported techniques to produce and maintain multiple similar software products (variants), exploiting what they have in common and managing what varies among them. The modeling and management of variability in software intensive systems (often called software product lines) is a complex activity and is the focus of my research. For instance, in my thesis, I developed theoretical foundations and practical support for managing feature models, a widely used formalism for specifying and reasoning about commonality and variability of systems. A resulting output of this research is FAMILIAR, a domain-specific language for managing (several) feature models.